Returns

At this time we're unable to accept any returns. All items are final sale. Please double check the measurements and notes on the garments to be sure they will work for you before ordering. Our 1/1 and vintage garments can have some variance in the dimensions even within the same tag size.


Shipping

We do our best to ship every Saturday. Your order will ship within two Saturdays of its placement, likely the first Saturday following your order. If there is an issue with your delivery or shipping, reach out to us and we will correct it as quick as possible!

Their demands were simple; "Abolish Everything."



EVERY ORDER COMES WITH VINYL + EGGSHELL STICKERS AND A COLLECTION COMMEMORATIVE PENCIL




VE21 Bandana SetSet of two discharge printed, 100% cotton bandanas with VE21 design elements. Limited pressing of 25 numbered sets.


VE21 Pocket Notebook SetSet of four pocket notebooks with unique designs and four AE foil embossed pencils. Stitched binding, risograph printed on French Paper Company coverstock. 48 dot grid internal pages on light green and peach French paperstock Limited pressing of 25 numbered sets.


VE21 SANCTUM Incense
Hand made herbal incense blend for the VE21 collection. Orris root, resinous lavender, pine smoke, juniper, & blue vervain olfactory notes. Risograph and glassine packaging. Limited edition of 25 numbered bags.


The Devil's Music Mix 001First edition of the Devil's Music Mix, a mix of classic house, techno and drum & bass tracks. Stereo cassette individually dubbed by Abolish Everything. Produced for Abolish Everything Radio. Risograph packaging. Limited pressing of 25 numbered cassettes. Stream side A while you shop using the AE Radio player in the center bottom of screen.


VE21 Garment 0131 2XL
Midweight Cotton Tee - size Large
Pit-to-pit measurement 26"
Oversized front and back print in slight puff ink, just enough to add texture without reducing the longevity of the print.
Size 2XL


VE21 Garment 0130 XL
Made in USA heavy crewneck
Pit-to-pit measurement 24.25"
Oversized front and back print in slight puff ink, just enough to add texture without reducing the longevity of the print. Extra print detail on cuffs
Size XL


VE21 Garment 0129 XL
Made in USA heavy crewneck
Pit-to-pit measurement 24"
Oversized front and back print in slight puff ink, just enough to add texture without reducing the longevity of the print.
Size XL


VE21 Garment 0128 XL
Made in USA 90s Cotton Crewneck
Pit-to-pit measurement 23.5"
Oversized front and back print in slight puff ink, just enough to add texture without reducing the longevity of the print.
Size XL


VE21 Garment 0127 LARGE
Made in USA Cotton/poly Crewneck
Pit-to-pit measurement 22.75"
Oversized front and back print in slight puff ink, just enough to add texture without reducing the longevity of the print.
Size Large


VE21 Garment 0126 2XLMidweight Cotton Tee - size 2XL
Pit-to-pit measurement 20.25"
Oversized front and back print in slight puff ink, just enough to add texture without reducing the longevity of the print.
Size 2XL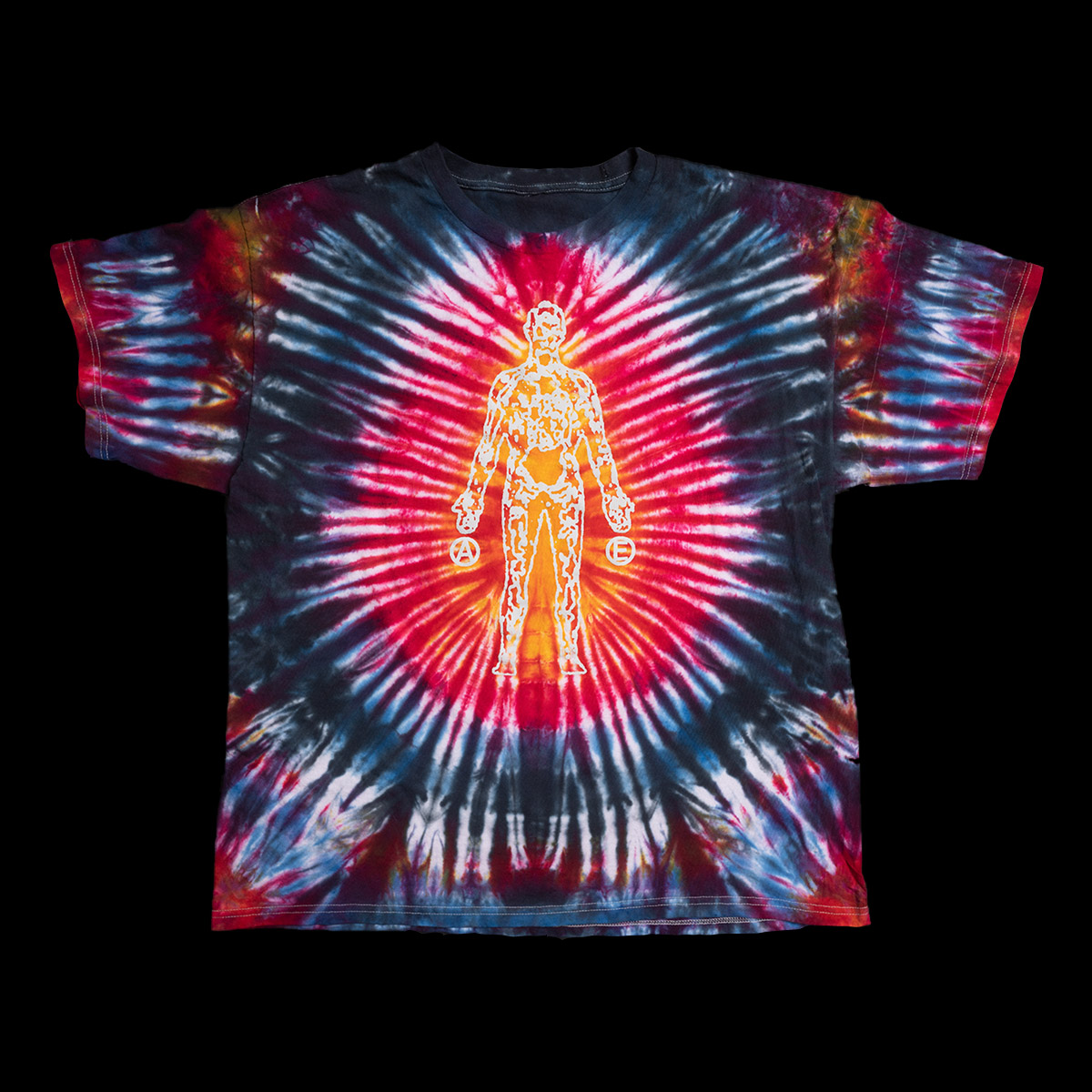 VE21 Garment 0125 XL
Midweight Cotton Tee - size XL
Pit-to-pit measurement 22.5"
Oversized front and back print in slight puff ink, just enough to add texture without reducing the longevity of the print.
Size XL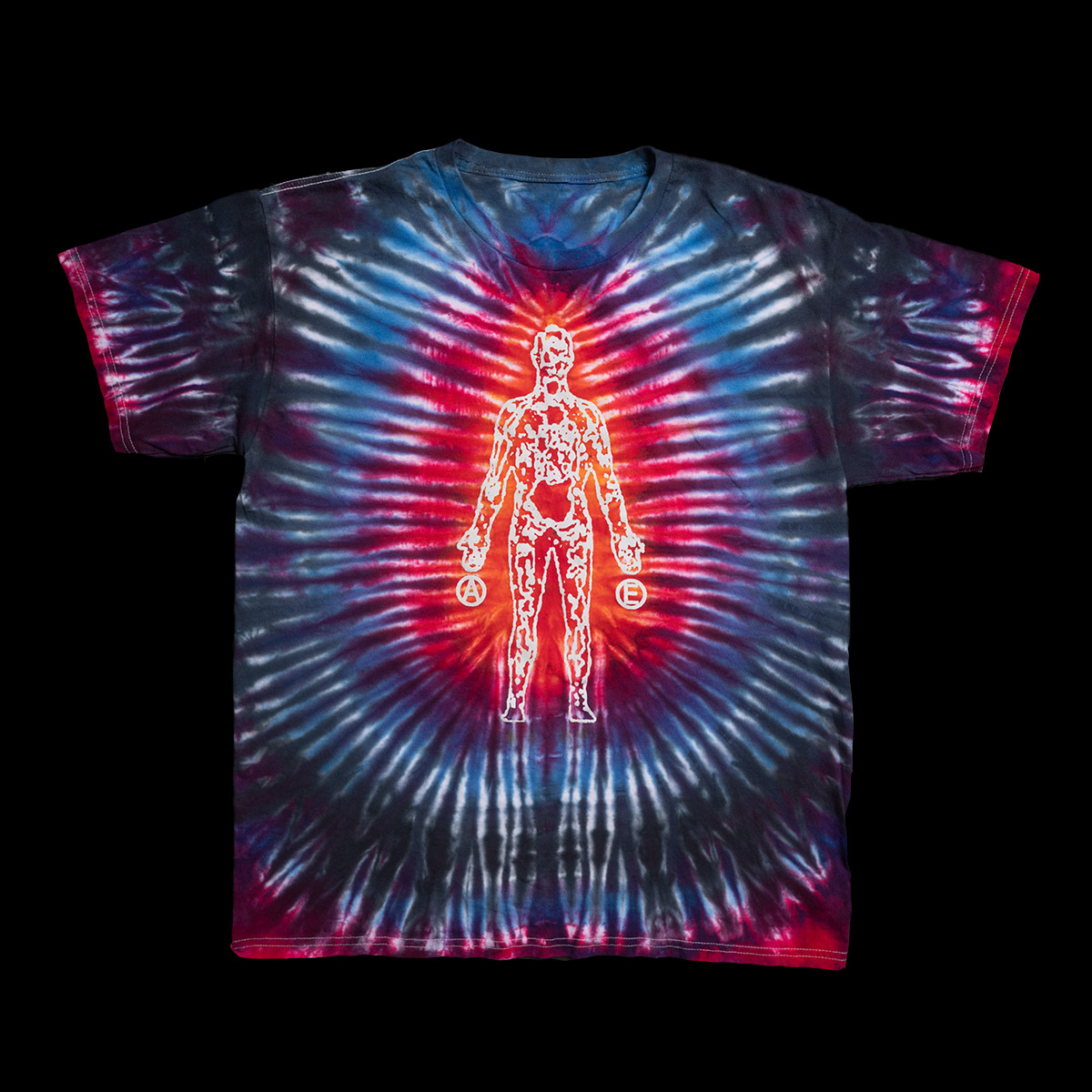 VE21 Garment 0116 XL
Midweight Cotton Tee - size XL
Pit-to-pit measurement 22"
Oversized front and back print in slight puff ink, just enough to add texture without reducing the longevity of the print.
Size XL


VE21 Garment 0124 XL
Midweight Cotton Tee - size XL
Pit-to-pit measurement 22"
Oversized front and back print in slight puff ink, just enough to add texture without reducing the longevity of the print.
Size XL


VE21 Garment 0123 LARGE
Midweight Cotton Tee - size Large
Pit-to-pit measurement 20.5"
Oversized front and back print in slight puff ink, just enough to add texture without reducing the longevity of the print.
Size Large


VE21 Garment 0115 LARGE
Midweight Cotton Tee - size Large
Pit-to-pit measurement 20.75"
Oversized front and back print in slight puff ink, just enough to add texture without reducing the longevity of the print.
Size Large


VE21 Garment 0114 LARGE
Midweight Cotton Tee - size Large
Pit-to-pit measurement 20.25"
Oversized front and back print in slight puff ink, just enough to add texture without reducing the longevity of the print.
Size Large


VE21 Garment 0113 LARGE
Heavyweight Cotton Tee -size Large Tall
Pit-to-pit measurement 20" top-to-bottom measurement 31" (this is a tall tee). Pictured with ruler on front to demonstrate the length.
Oversized front and back print in slight puff ink, just enough to add texture without reducing the longevity of the print.
Size Large


VE21 Garment 0112 LARGE
Midweight Cotton Tee - Size Large
Pit-to-pit measurement 19.75"
Oversized front and back print in slight puff ink, just enough to add texture without reducing the longevity of the print.
Size Large


VE21 Garment 0111 MEDIUM
Heavyweight Cotton Tee - Size Medium
Pit-to-pit measurement 18.5" (fits tight)
Oversized front and back print in slight puff ink, just enough to add texture without reducing the longevity of the print.
Size Medium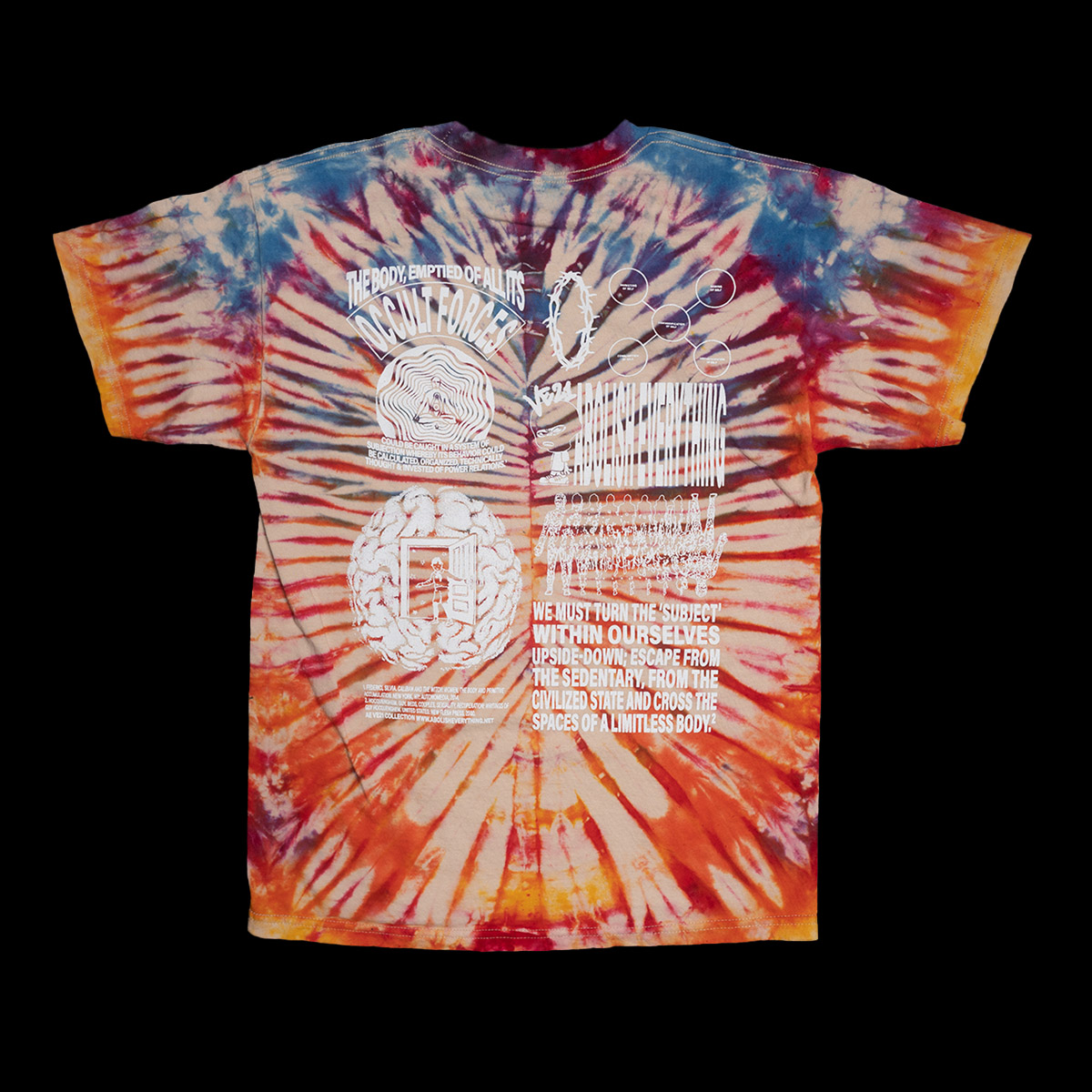 VE21 Garment 0110 MEDIUM
Midweight Cotton Tee - Size Medium
Pit-to-pit measurement 18.75"
Oversized front and back print in slight puff ink, just enough to add texture without reducing the longevity of the print.
Size Medium


VE21 Garment 0109 MEDIUM
Midweight Cotton Tee - Size Medium
Pit-to-pit measurement 19"
Oversized front and back print in slight puff ink, just enough to add texture without reducing the longevity of the print.
Size Medium


VE21 Garment 0108 MEDIUM
Soft Combed Cotton Tee - Size Medium
Pit-to-pit measurement 19.6"
Oversized front and back print in slight puff ink, just enough to add texture without reducing the longevity of the print.
Size Medium


VE21 Garment 0107 MEDIUM
Heavyweight Cotton Tee - Size Medium
Pit-to-pit measurement 19.375"

Oversized front and back print in slight puff ink, just enough to add texture without reducing the longevity of the print.
Size Medium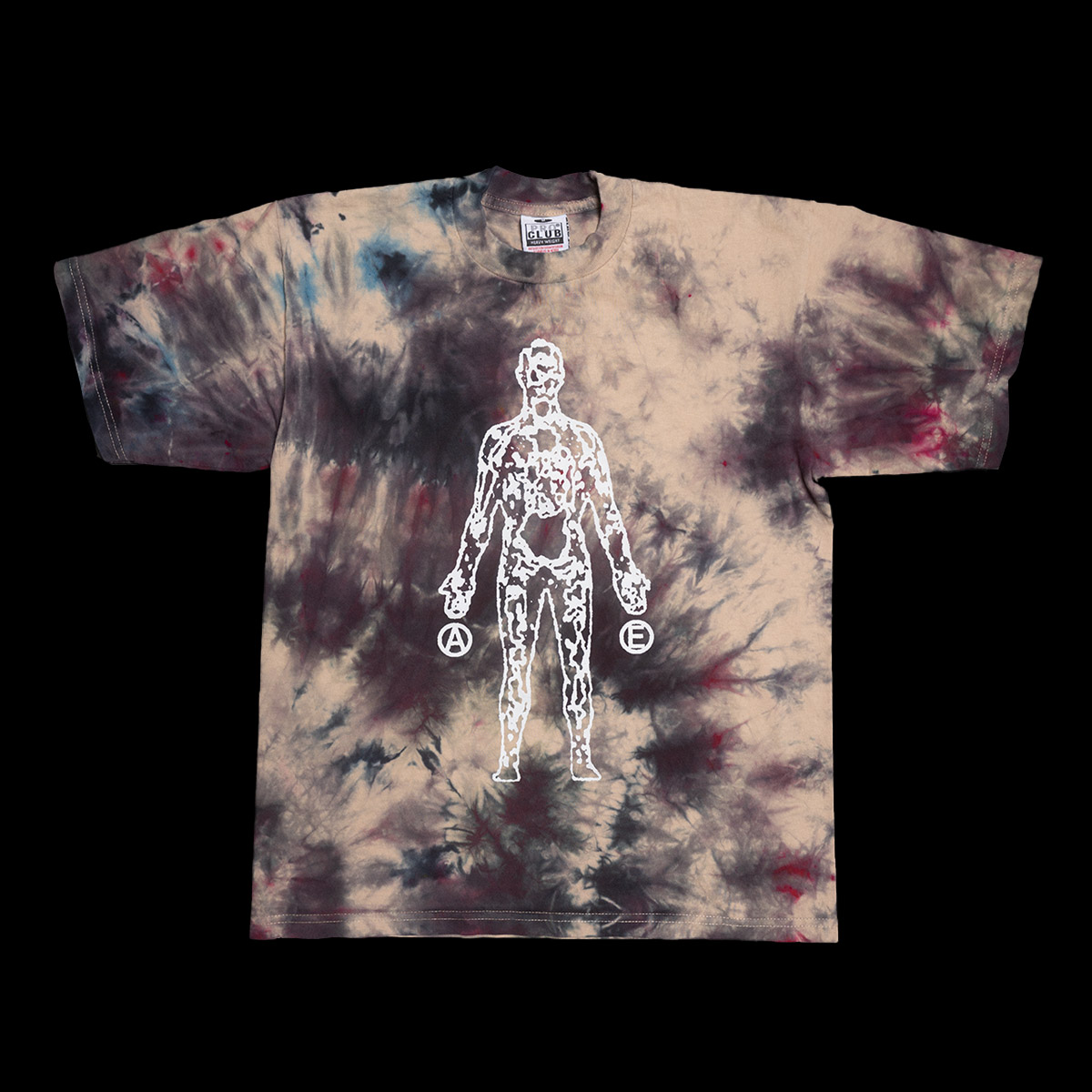 VE21 Garment 0106 MEDIUM
Soft Combed Cotton Tee - Size Medium
Pit-to-pit measurement 21"

Oversized front and back print in slight puff ink, just enough to add texture without reducing the longevity of the print.
Size Medium


VE21 Garment 0105 MEDIUM
Soft Combed Cotton Tee - Size Medium
Pit-to-pit measurement 19.5"

Oversized front and back print in slight puff ink, just enough to add texture without reducing the longevity of the print.
Size Medium


VE21 Garment 0104 MEDIUM
Heavyweight Cotton Tee - Size Medium
Pit-to-pit measurement 19.5"
Oversized front and back print in slight puff ink, just enough to add texture without reducing the longevity of the print.
Size Medium


VE21 Garment 0103 SMALL
Long Sleeve Cotton Tee - Size Small
Pit-to-pit measurement 16.5"

Oversized front and back print in slight puff ink, just enough to add texture without reducing the longevity of the print.
Size Small


VE21 Garment 0102 SMALL
Long Sleeve Cotton Tee - Size Small
Pit-to-pit measurement 16"

Oversized front and back print in slight puff ink, just enough to add texture without reducing the longevity of the print.
Size Small

VE21 Garment 0101 SMALL
Soft Combed Cotton Tee - Size Small
Pit-to-pit measurement 16.25"
Oversized front and back print in slight puff ink, just enough to add texture without reducing the longevity of the print.

Small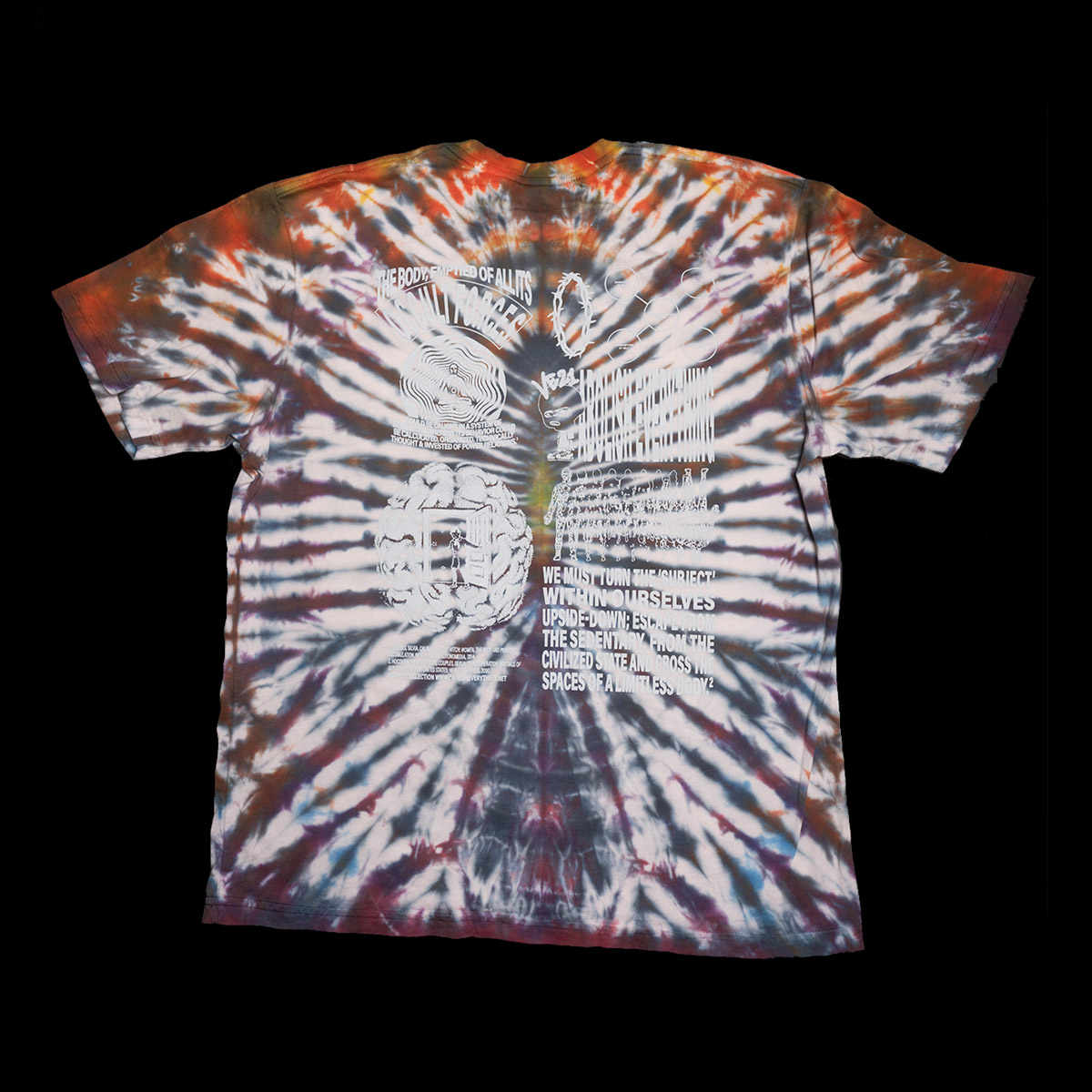 VE21 Garment 0117 Small
1/1 tie dyed 100% cotton a-shirt. Size up or down dependent on how tightly you'd like the a-shirt to fit.

Small


VE21 Garment 0118 SMALL
1/1 tie dyed 100% cotton a-shirt. Size up or down dependent on how tightly you'd like the a-shirt to fit.

Small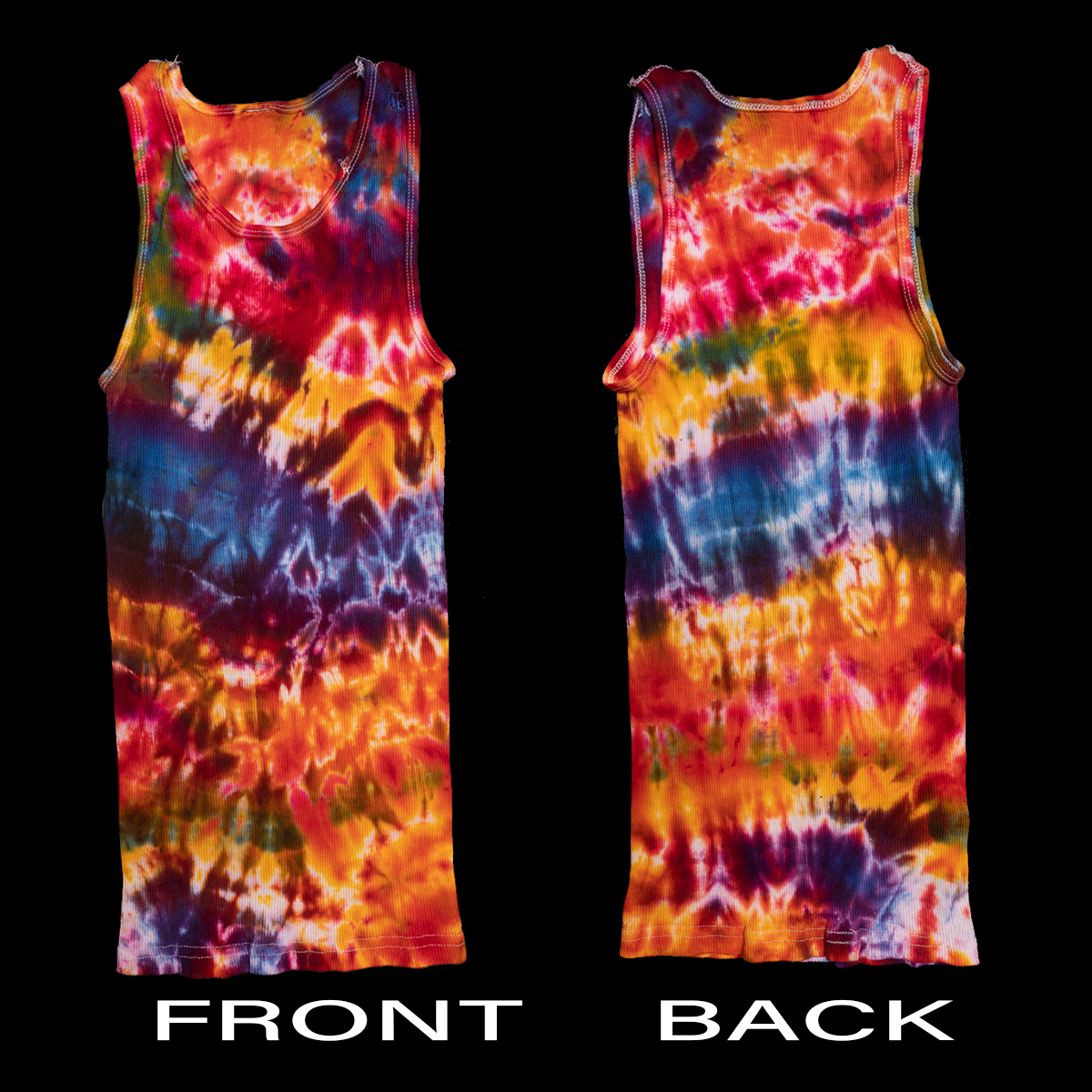 VE21 Garment 0119 LARGE
1/1 tie dyed 100% cotton a-shirt. Size up or down dependent on how tightly you'd like the a-shirt to fit.

Large


VE21 Garment 0120 LARGE
1/1 tie dyed 100% cotton a-shirt. Size up or down dependent on how tightly you'd like the a-shirt to fit.

Large


VE21 Garment 0121 XL
1/1 tie dyed 100% cotton a-shirt. Size up or down dependent on how tightly you'd like the a-shirt to fit.

XL


VE21 Garment 0122 XL
1/1 tie dyed 100% cotton a-shirt. Size up or down dependent on how tightly you'd like the a-shirt to fit.

XL